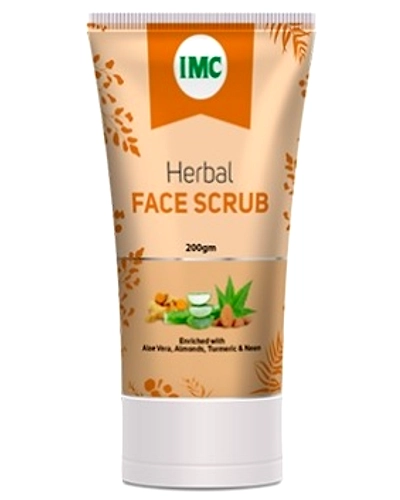 Herbal Face Scrub Tube (150g)
You Save: 15. Discount 5.08%
| | |
| --- | --- |
| SKU: | RHIS000318 |
| Availability | In Stock |
Write a Review
Skin blemishes & dead skin act as downers, when it comes to achieving an even-toned skin.
Herbal Face Scrub is a gentle exfoliator that you can use regularly for a smoother and even skin.
Enriched with the goodness of Almonds and Aloe Vera, it gently buffs the skin surface to remove impurities that clog the skin.
It removes the dead cells from the skin, giving your skin a natural and supple underneath that looks radiant and youthful.

Additional Information

INGREDIENTS - Aloe Vera, Almonds, Haldi and Neem

HOW TO USE - A natural facilitator of wound healing that can be caused while exfoliation. Massage it gently all over your face. Use upward circular motion for the massage and be sure to target the problem areas. Rinse it off with cold water.

BENEFITS - Leaves skin looking clearer by helping in removing blackheads. Unclogs blocked pores and lets the skin breathe again. Suitable for blemished skin. Soothes the skin even while exfoliation.