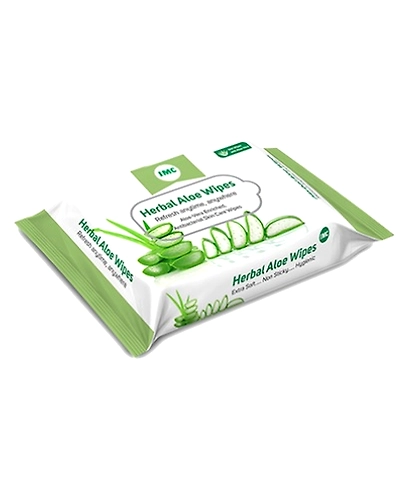 HERBAL ALOE WIPES (20 Pcs)
You Save: 6. Discount 4.8%
| | |
| --- | --- |
| SKU: | RHIS000314 |
| Availability | In Stock |
Write a Review
Its hydrating, softening and intense moisturizing properties refreshes skin with cooling and soothing effects.
Gentle, non-sticky and alcohol-free.
Compact and convenient pack for outdoors and indoors.
Made of extra soft high-quality material for thorough gentle cleansing.
Additional Information

ALOE VERA -It is a natural moisturizer, which nourishes the body and helps to prevent skin ailments. It is also very useful in reducing the signs of ageing and treating sunburn.
CASTOR OIL - Has moisturizing and soothing properties.
GLYCERINE - Emollient in nature, which keeps the skin moist, soft and supple.
FRAGRANCE - Refreshing fragrances for a serene effect on the skin.