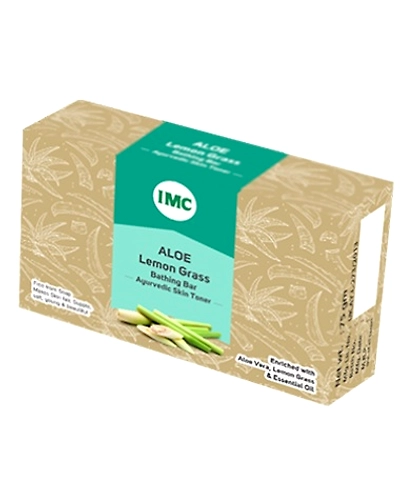 Aloe Lemon Grass Bathing Bar Ayurvedic Skin Toner (75G)
You Save: 4. Discount 4.44%
| | |
| --- | --- |
| SKU: | RHIS000307 |
| Availability | In Stock |
Write a Review
Provides an even tone, glowing and beautiful skin.
Helps in preventing acne, pimples and other skin infections
Keeps body odour in check.
Tones and cleanses from the inside leading to a natural glow.
Additional Information

ALOE VERA - It is a natural moisturizer, which nourishes the body and helps to prevent skin ailments. It is also very useful in reducing the signs of ageing
LEMONGRASS - Owing to its antiseptic and astringent properties, it cleanses naturally resulting in an even tone and glowing skin.
SUNFLOWER OIL - Rich in nutrients and anti-oxidants, it is effective in fighting skin disorders like acne, inflammation, redness and rashes.
HONEY - Helps in reducing the signs of ageing like fine lines, dry skin, wrinkles, etc.