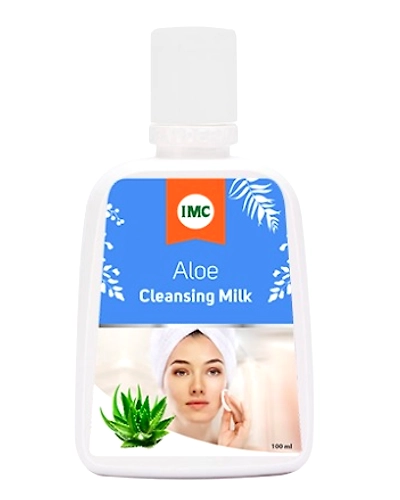 Aloe Cleansing Milk(100ml)
Write a Review
INGREDIENTS - Aloe Vera, Wheat germ Oil, Almond Oil, Orange Peel Oil.
BENEFITS - Aloe Cleansing Milk : It helps in skin rejuvenation and keeps the skin clean, healthy, beautiful, softer and radiant. It also works to dissolve impurities from the pores.
Additional Information

HOW TO USE - Take Aloe Cleansing Milk in your palms. Apply gently over face using circular motion. Wipe off after sometime with damp cotton or with water.

For Softer And Cleansed Skin! For Calm And Beautiful Skin! For Radiant And Healthy Skin! IMC has brought in Aloe Cleansing Milk.