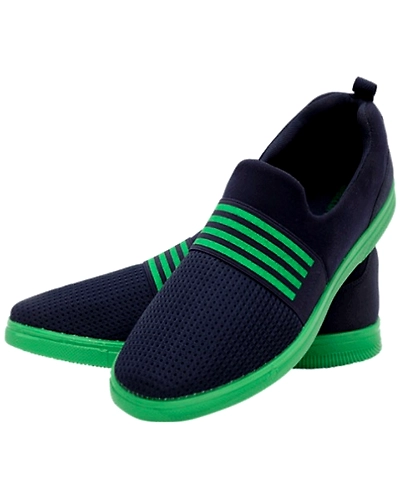 Happy Soles (Size 4, 5, 6, 7, 8, 9, 10)
You Save: 50. Discount 5.01%
| | |
| --- | --- |
| SKU: | RHIS00212 |
| Availability | In Stock |
Write a Review
It's said that light shoes are right shoes to wear. This term is quite fit for IMC Happy Soles.
IMC Happy Soles are footwears with flexibility and comfort.
The insoles are made of sweat absorbant material that does not make the feet sweaty.
IMC Happy Soles are sturdy and durable shoes.
Additional Information

Footwear should be comfortable, lightweight, soft and above all elegant, because our feet are the foundation and load-bearing part of our body. We must wear shoes that support feet and body weight to keep the heel pain at bay. Available in various sizes: 04, 6, 7, 8, 9 and 10.