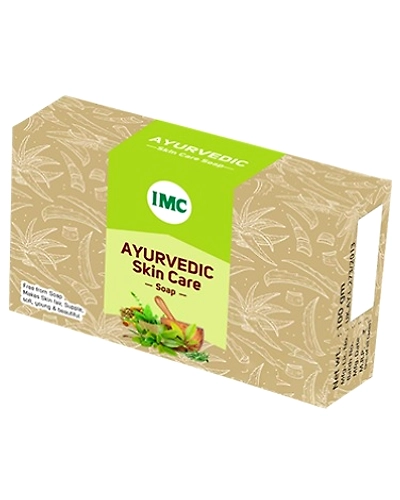 Ayurvedic Skin Care Soap (100g)
You Save: 3. Discount 4.62%
| | |
| --- | --- |
| SKU: | RHIP000417 |
| Availability | In Stock |
Write a Review
IMC Aloe Skin Toner is free from soap, natural and ayurvedic. It prevents skin diseases.
It makes your skin fair, youthful and beauteous.
It cleanses and hydrates the skin. It also soothes dull, dry and irritated skin.
It tightens the skin and also helps delay ageing of skin.
Additional Information

Neem - Using Neem in skin toner helps in clearing acne, scars, and pigmentation. It also lightens skin blemishes and treats dry skin.
Lal Chandan - It's useful for skin softening and removal of dark spots. It also removes acne, blackheads, breakouts and dark circles.
Haldi - Haldi (Turmeric) is a wonderful herb. It brightens the skin. Haldi can reduce redness from blemishes and can also calm skin conditions like eczema. It fights off acne also protects the skin from dark circles.