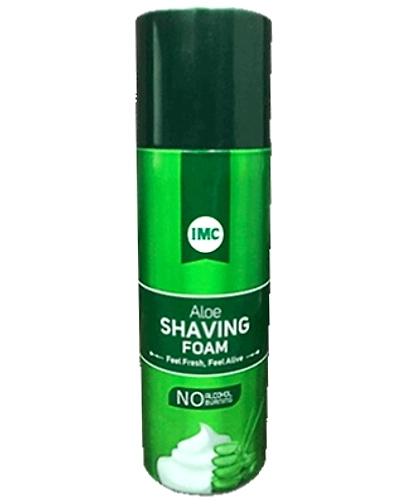 Aloe Shaving Foam (200g)
You Save: 9. Discount 4.86%
| | |
| --- | --- |
| SKU: | RHIP000413 |
| Availability | In Stock |
Write a Review
It has an extra rich, creamy lather that spreads evenly and rinses easily to leave skin feeling soft and smooth.
It softens the hair for a smooth shave
IMC Aloe Shaving Foam enhances razor glide for a smooth and comfortable shave.
Its natural ingredients will make you feel fresh and alive after every use.
Additional Information

Glycerin - Hygroscopic quality makes glycerin an excellent moisturizer for human skin. Using glycerin during hair removal through shaving is one way to benefit from its skin- moisturizing problems.
Tea Tree Oil - It lathers into a rich foam to have a comfortable shave. It's anti-viral and anti-fungal.
Linalool Oil - Its usage results in no razor burn, silky and smooth skin and a close shave.