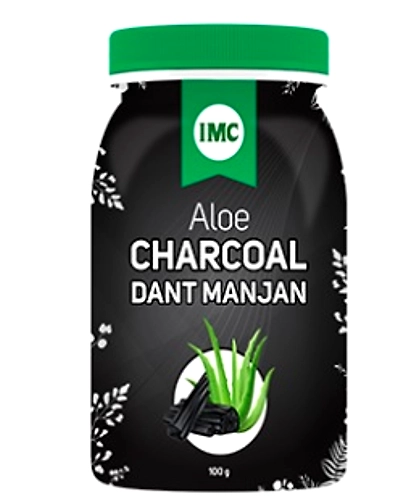 Aloe Charcoal Dant Manjan (100g)
You Save: 1. Discount 0.5%
| | |
| --- | --- |
| SKU: | RHIP000430 |
| Availability | In Stock |
Write a Review
NOW CAVITIES WILL NOT SCARE!!
Keep Teeth And Gums Safe With Aloe Charcoal Dant Manjan.
Its use will make a reason to smile proudly and distinctively.
KEEP THE DENTIST AWAY WITH ALOE CHARCOAL DANT MANJAN!!

Additional Information

INGREDIENTS - Neem Chhal Powder, Tomar Seed Powder, Pippli Powder, Clove Oil

HOW TO USE - Take 2-3 gm powder and massage it with a finger on gums and teeth in a soft and slow manner for 3-5 minutes. Then take some in your mouth and gargle.

BENEFITS - Highly effective in protecting the gums and teeth from infections. It strengthens the gums and teeth. Also reduces plaque. It protects from cavities and pyria. In nutshell, Aloe Charcoal Dant Manjan ensures proper dental care and keeps teeth and gums healthy.