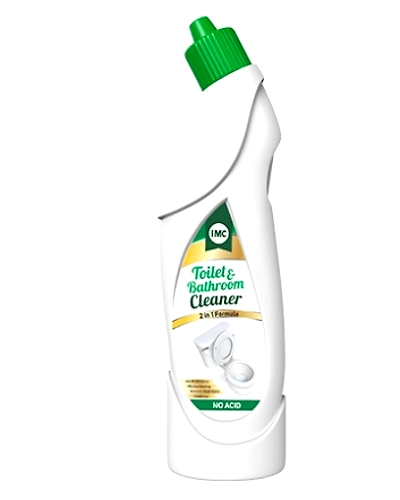 Toilet And Bathroom Cleaner (500 Ml)
You Save: 5. Discount 3.57%
| | |
| --- | --- |
| SKU: | RHIS000329 |
| Availability | In Stock |
Write a Review
Toilet and Bathroom are the spots for germs to grow and hide
Toilet & Bathroom Cleaner is acid free formulation to keep the tiles, surfaces and toilet bowls clean.

Additional Information

INGREDIENTS - Sodium Hypochlorite, Emulsifiers and Surfactants

HOW TO USE - Spread it inside the toilet bowl. Let it stay for 5-10 minutes. Use a brush to scrub inside the bowl and flush to get it sparkling clean. Pour the liquid on the bathroom and toilet surface or washbasins and leave for 5-10 minutes. Clean the surface with the help of a scrubber.

BENEFITS - It's an acid-free formulation. Its effective cleaning removes tough stains and controls unpleasant odour. Reduces the spread of illness-causing germs. Decreases bacteria/virus/pathogens greatly.