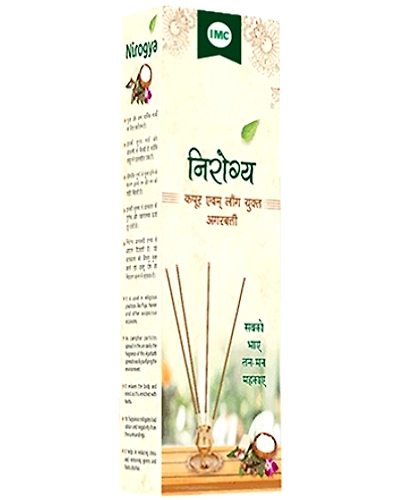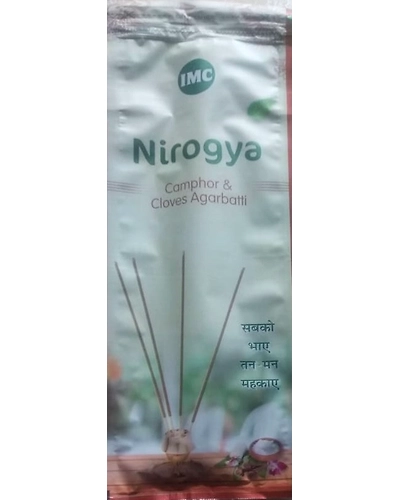 Nirogya Camphor & Clove Agarbatti (30 Pcs)
You Save: 3. Discount 5%
| | |
| --- | --- |
| SKU: | RHIH000810 |
| Availability | In Stock |
Write a Review
During rituals, it is lighted to remove unpleasant odours in the air.
It creates the perfect atmosphere for auspicious rituals by filing the air with aroma.
It also acts as organic disinfectant that drives away insects and germs. It purifies the environment.
The aroma of IMC Nirogya Agarbatti has natural healing power. It soothes body, mind and senses. It helps in reducing stress and removing ' vaastu doshas.'
Additional Information

CAMPHOR - It purifies the air and fills home with positive energy. It relieves anxiety and boosts confidence. It also keeps insects and harmful germs away.

CLOVES - Cloves contain important nutrients and are high in anti-oxidants. It can kill off bacteria.

Step 1 - Light the end of the incense stick.

Step 2 - Let flame burn for about 10 seconds.

Step 3 - Gently blow the flame and stick it into the holder.

Step 4 - Repeat the process in the evening.