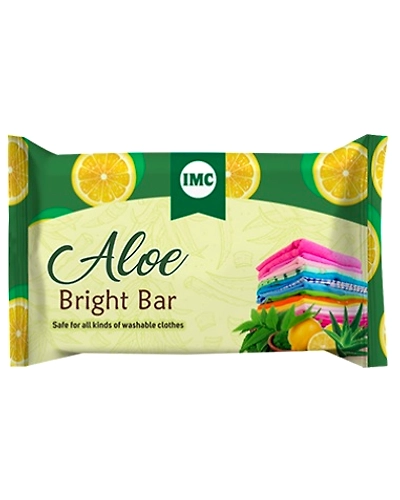 Aloe Bright Bar (100g)
You Save: 1. Discount 3.57%
| | |
| --- | --- |
| SKU: | RHIH000801 |
| Availability | In Stock |
Write a Review
It gives you powerful cleaning results. It removes tough stains.
This fragrant bar helps increase the life of the clothes.


Additional Information

You always need your garments free from stains and bad odor. IMC Aloe Bright Bar is formulated with natural ingredients for removing body oils, grease stains, and cosmetic stains. IMC Aloe Bright Bar is developed for hand wash.