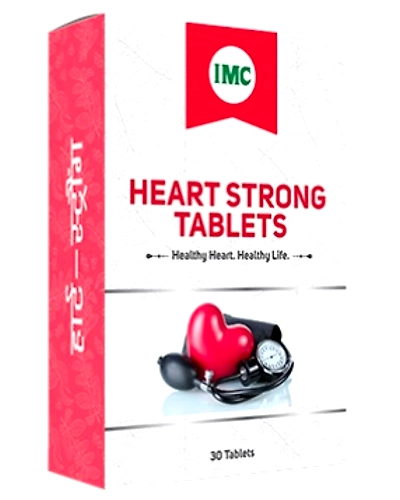 Heart Strong (30 Tablets)
You Save: 18. Discount 5%
| | |
| --- | --- |
| SKU: | RHIHE000143 |
| Availability | In Stock |
Write a Review
For an overall heart health Combined with regular exercise and healthy eating habits, Heart strong acts as a lifeguard of your heart.
No matter how much you try and improve your habits, you always need a catalyst to make it happen faster and effectively.
If you are in the process of lifestyle make-over, Heart strong can help you achieve your goals easily.
Strengthens the heart and helps in the thinning of blood which in turn improves blood circulation, prevents clot formation and blockage in the arteries. It also helps to regulate blood pressure.
Additional Information

ALOE VERA - Among all the benefits of Aloe-Vera, perhaps none are more promising than its benefits on the cardiovascular system by stabilizing heart rhythm and lowering cholesterol
ARJUNA - When it comes to the health of the heart, Arjuna stands-out in its capabilities. Acts as a heart tonic, improves aerobic endurance and helps manage cholesterol
ASHWAGANDHA - This herb is the poster boy of Ayurveda. With its hypotensive properties, Ashwagandha acts as a great cardio-protector.
SHILAJIT - This magic of nature is rich in iron, which when combined with copper, plays a major role in transporting oxygen in the body and acts as a heartbeat regulator.