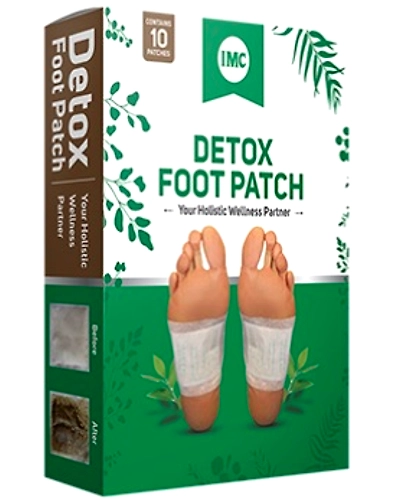 Detox Foot Patch (Set of 10 Pcs)
You Save: 49. Discount 4.95%
| | |
| --- | --- |
| SKU: | RHIHE000130 |
| Availability | In Stock |
Write a Review
Cleanses the body internally and helps fight various ailments
Removes toxic metals from the body
Regulates blood circulation and metabolism
Enhances mental focus and concentration
Additional Information

WOOD VINEGAR DISTILLATE - A natural remedy for discomfort, it helps to naturally detoxify the body and combat several ailments.
BAMBOO VINEGAR DISTILLATE - It has various health benefits which include, eliminating foot odour, softening the skin, improving blood circulation, reducing hypertension and removing heavy metal from the body.
TOURMALINE - A powerful ally in times of detoxification, it helps relieve stress, increase alertness, stimulate circulation and boost the immune system.
CORNSTARCH - This ingredient is a great remedy for athlete's foot and keeps the body active.

It accelerates metabolism, removes toxins and improves quality of sleep. While sleeping, it should be applied on feet for relaxation.