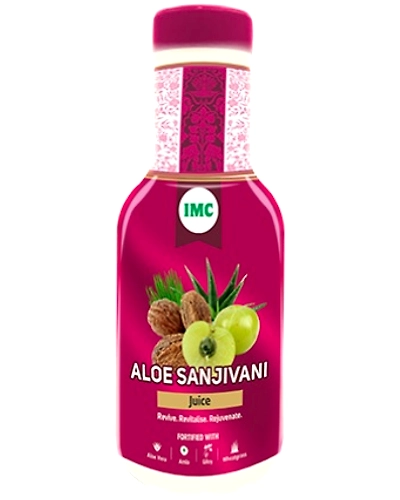 Aloe Sanjivani Juice (500ml)
You Save: 19. Discount 4.81%
| | |
| --- | --- |
| SKU: | RHIHE000119 |
| Availability | In Stock |
Write a Review
Revitalises every cell of the body and helps you recover from physical and mental weakness.
Helps you get a strong immune system.
Beneficial in making your teeth and bones stronger.
Improves hair and skin texture.

Additional Information

Nourishes the tissues and regulates metabolism. It is an antioxidant that flushes out toxins from the system and helps in building a strong immune system. It also keeps the liver healthy.

ALOE VERA - It has the ability to provide joint support by helping with inflammation and swelling, as it helps modulate the body's immune system.
AMLA - A great source of Vitamin C, it helps you to get a strong immune system.
BRAHMI - An excellent herb, which fights stress and improves memory. It is also helpful in treating Alzheimer's disease and stress
GILOY - A powerhouse of antioxidants, which helps in keeping you away from diseases. It also fights freeradicals and keeps your cells healthy.