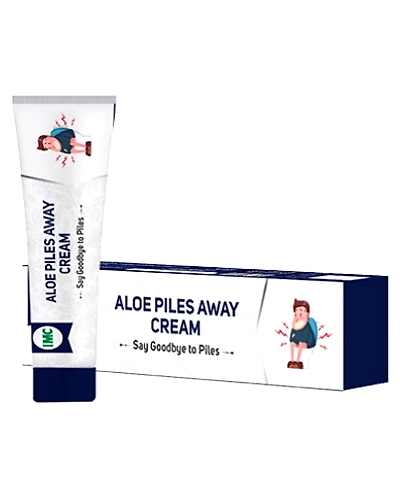 Aloe Piles Away Cream (30g)
You Save: 11. Discount 4.78%
| | |
| --- | --- |
| SKU: | RHIHE000118 |
| Availability | In Stock |
Write a Review
Helps you get relief from Haemorrhoids
Helps in reducing constipation
Helps in food digestion and absorption
Stress-free mornings guaranteed

Additional Information

It shrinks the piles and reduces swelling in the infected area. Stops bleeding and acts as a cooling agent

ALOE VERA - It has been extensively used over the years to treat Haemorrhoids and various other skin infections. Owing to its anti-inflammatory properties, it helps reduce irritation.
SONTH - It has anti-inflammatory properties, which help the stomach to neutralise the digestive juices and further stimulates food digestion and absorption.
HARITAKI - It helps in reducing constipation and purification of the digestive system. Haritaki contains Tannin, which is helpful in detoxification and cleansing.
CHITRAKMOOL - It is very useful in Haemorrhoids, especially in nonbleeding piles.