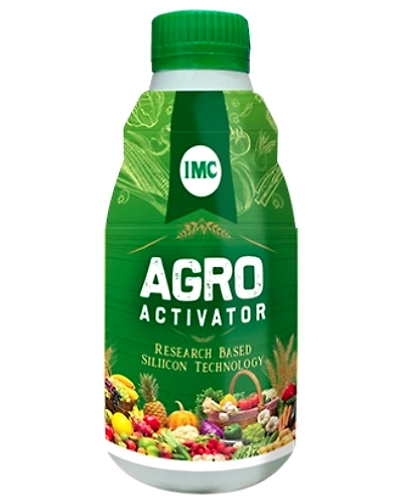 Agro Activator (500ml)
You Save: 31. Discount 4.77%
| | |
| --- | --- |
| SKU: | RHIA000001 |
| Availability | In Stock |
Write a Review
It's a helpful tool in irrigation and improves the water absorption in soil.
It helps in improving uniform mixing and dispersing of power, pesticides, insecticides, fungicides, herbicides, fertilizers and growth promoting formulation.
Being completely non- phytotoxic it's eco friendly.
It also helps to overcome silicon deficiency in plants.
Additional Information

A HELPFUL TOOL IN IRRIGATION. WETTER -- SPREADER -- ACTIVATOR. Agro Activator is a highly concentrated silicon based spray adjuvant for all kinds of plants and crops. It activates the spray fluid to moisten the leaf surface and allows uniform spreading of spray deposits resultant increased yield.

Step -1 Take required quantity of water in spray tank.

Step -2 add the recommended quantity of IMC Agro Activator concentrate and mix thoroughly.

Step -3 Add directed insecticides, fungicides, foliar fertilizers and defoliators of plant nutrients and mix thoroughly.

Step -4 Avoid contact with eyes. Keep out of reach of children.